A song...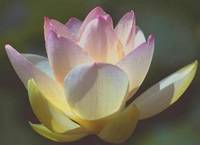 We can be Greatest of All,
But greater is who helps other
To realize greatness inside them self.
We can be happiest persons in the world,
but highest haven is abode
Of one who helps others to be happy.
Because nothing compares
to gratefulness of a free soul,
And nothing is greater than love
expressed form an open hearth.
And all wealth in the world is worthless,
All happiness in the world is sorrow
compared with selfless love of those,
who give without when, why and who.
Oh men…
Realize what are You searching for…..